Compliance and The Middle East : Making business by respecting compliance rules

April 15th 2019 – Conférence – Paris – Hotel Le Crillon
European companies and economic entities should support economic sanctions collectively taken international organizations (United Nations, European Union, etc) or unilaterally by some countries. Also they could face challenges to control the effects of such regulations by creating solutions and mechanisms to be followed in order to continue operating despite the sanctions.
Middle East is one of the most economically promising regions in the world with major players whose contribution to international trade continues to grow (as well as Kingdom of Saudi Arabia, United Arab Emirates, Egypt or Qatar). However, some Middle East's countries are affected by international or regional economic sanctions that hinder the continuity and growth of their economic activities.
In order to be proactive and creative in this field, it is however essential to identify and to anticipate the potential risks in order to protect the economic interests of our European companies within all complex international law rules in force. The only one goal is in fact to preserve the economic activities in Middle East countries, by respecting Compliance rules imposed by different states.
Places are limited, please register as soon as possible
Compliance and Middle East
900€
Registration fees includes coffee, lunch and coktail
IRC Members : €350 – €450 (after April 10th 2019)
Non-Members : €800 – €900 (after April 10th 2019)
Registration plus IRC Membership :
€745 – €845 (after April 10th 2019)
Save by joining IRC today
(First-time members only; dues regularly €395 annually)
Click just below « Ajouter au panier » to register
76 en stock
Cette journée est gratuite pour les membre. Devenez membre !
CONFERENCE PROGRAM :
• 8:30 am – 9:00 am: Welcoming of participants / Coffee
• 9:00 am: Opening of the session
• 9:00 am – 9:15 am: Speech of the President of the Risk and Compliance Institute
• 9:15 am – 9:45 am: Introductive speech by a French political personality
• 9:45 am – 10:15 am: Networking & Coffee
• 10:15 am – 11:00 am: Plenary session : Why international sanctions?
An economic war vs. an armed warfare. General presentation on legal aspects of the sanctions, their basis, the reasons of their implementation and their consequences. Presentation made by a lawyer and a law professional.
• The extraterritoriality of sanctions – its limits and the responses.
• The efficiency of sanctions
• 11:15 am – 12:30 am: Workshop : How to comply with sanctions?
Sanctions are a fact. However, it is possible to do business despite them by respecting compliance rules and implement internal policies into international companies. Presentation made by professionals working into major European companies.
• The European response vs. the American vision of sanctions and compliance.
• How to deal despite the sanctions? The implementation of compliance departments into major
companies to prevent the risks.
• 12:30 am –2:00 pm: Networking & Lunch
• 2:00 pm – 2:45 pm: Panel discussion : Implementing an agenda for growth with compliance regulations.
Middle East does appear as one of the most promising world region with a high level of growth and upcoming opportunities. However, it is important to frame and forecast next years for governments and international organizations, by especially avoiding compliance rules. A panel of people from international institutions and local governments shall introduce such topic.
• Creating a 21st century economy
• International organizations and corporate citizenship
• Plan for economic growth in Middle East countries (example of Plan Vision 2030 in Saudi Arabia)
• 3:00 pm – 3:45 pm:  Panel discussion: Investment and financing while compliance regulations.
One of the key points into major projects is always financing and/or investment. It is however crucial to get standard rules into a globalized world, helping to find and structure financing and investments, by swimming into sanctions regulations. Key specialists in this field shall intervene.
• Reaching global standards in banking
• Finance project in Middle-East
• How to invest in Iran?
• 3:45 pm – 4:15 pm: Networking & Coffee
• 4:15 pm – 5:00 pm: Plenary session : The implementation of different applicable laws into contracts.
Dealing with compliance rules means that they have to be inserted and respected into contracts. Arbitration shall highly be considered in contracts concluded in Middle East, to settle general and compliance disputes, what local arbitrators and arbitration specialists shall describe.
• Modern trends in arbitration rules of United Arab Emirates, Kingdom of Saudi Arabia and Qatar
• Dispute settlement mechanism in major commercial contracts
• The expert as a key player into arbitration
• 5:00 pm – 6:00 pm: Workshops : Feedbacks of professionals working in Middle East.
Lot of small, medium and big international and European companies doing business in Middle East have dealt with compliance, ethics and sanctions rules. It is always interesting to hear feedbacks of professionals (General Counsels, Compliance Officers…) about this to understand that activity is always possible. A commonality: the willing to do international business.
• A major bank
• A maritime carrier
• An insurer
• A supermarket distribution
• A company with major engineering projects
• 6:00 pm: End of the day. Ending speech.
CONFIRMED SPEAKERS :
– Laurent MARLIERE, CEO – Expert in Impact Finance – Fintech – Marketing – Emerging Markets – UK
– Christophe CURTELIN, Lawyer, Partner,VASCO AVOCATS, France
– Michael AMADO, Lawyer, Président de l'Institut du Risk & Compliance, Paris, France
– Hugues BRUNET, Legal Counsel – Middle East, ATOS Worldwide IT Partner, Paris, France
– Nicolas BREMER, Lawyer, Alexander & Partner, Berlin, Germany
– Freddie BLACKMAN, Senior Consultant, AEI SAUDI, Riyadh, Kingdom of Saudi Arabia
– Mathieu FAUPIN, Avocat, AL SULAITI LAW FIRM, DOHA, QATAR
–  Dr Yehia MOUNIR, Chairman, NEEDS, Beirut, Lebanon
– Et acteurs du monde des affaires au Moyen Orient ( Liban, Emirats Arabes Unis, Iran, Etc )
TARGET AUDIENCE  :
Compliance officers & managers
Legal export manager
Ethics Managers
Global Trade managers / Global Trade Compliance manager
Senior Legal
Export control manager
Lawyer
Board of Directors
ACCESS :
Hôtel  de Crillon – Place de la Concorde, 75001 Paris
To get there by subway :
Subway stop :  Concorde  (ligne 1)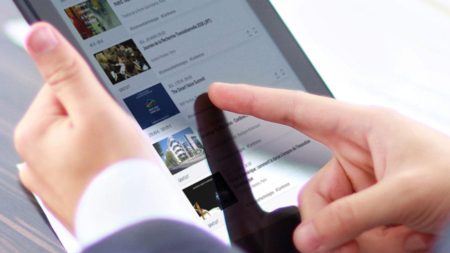 Tenez-vous au courant
de tous nos évènements,
publication et documentations
via notre newsletter.
> INSCRIVEZ-VOUS